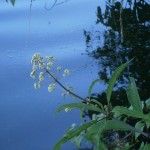 Little Girl Dances On Subway
A little girl dances on the subway platform. Join her! Time to git down! Get up and Dance!
Click here and watch her. Join the fun.
http://news.yahoo.com/girl-dances-brooklyn-l-subway-platform-200635093.htm
Time to Git down! Get up and dance!!! There are so many health benefits from enjoying a little swagger!
Dance is a great way to exercise off pounds. Shirley McClain said she always put on 25 pounds whenever she stopped dancing. Take a load off. Get high! Naturally!
If you don't need to lose fat, it will tone up your muscles and there are many health benefits for that.
Add a natural blush to your cheeks.
Have a Merry Christmastime!