God Speaks Here! God Speaks is available free! Make the conversation — two way!
This book is about my accident in 1997 and how God took me by the hand and helped me in very personal and practical ways. He is ready and willing to do that for anyone. Read about how God helped me so you can get a better idea of what He can do for you.
This is in honor of all those who felt the pain of the Boston Bombing at the Boston Marathon on April 15, 2013. Especially for those who bore the brunt of our pain, the ones closest to ground zero. They will bear the hardest memories throughout their lives. Our prayer is that they will bring out the best in all of us.

Download
File Size:  442.0 KB
Download: 438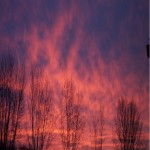 Good News!!!
God Speaks is now available on amazon.com in the Kindle version! If you have a Kindle or some other reader, you'll find this book and my other 3 books right here. Unfortunately I have not yet figured out how to make it free, but .99 is almost free.   Just click here.
http://www.amazon.com/God-Speaks-Gloria-Slater-ebook/dp/B00GM3JEN8/ref=sr_1_10?ie=UTF8&qid=1397049478&sr=8-10&keywords=gloria+slater
What you could do for me!
After reading God Speaks, it would be great if you would leave a kind review on my site on Amazon.com. It would give me and my book a better rating which would make it more available and visible to lots of those who are searching for this message.
I appreciate your thoughtfulness and would love to hear from you about this or any of my 4 books as well as my websites. I do my best to offer valuable information to immensely improve the quality of your life.