Miracles 4 You!
I finally managed to get my radio show up and running on Blog Talk Radio. I have ambitious plans for all the amazing people who will be presented and ideas that will be promulgated that will flat out awe you! I'm awed already. I know some of what's coming.
My first show, Introducing Miracles 4 You, was a long introduction. All about miracles. How they ARE happening and how they can happen to YOU!
 Lindsey and Ryan on Music and Language
My second show, Lindsey and Ryan on Music and Language, was a pure joy. My two guests, Ryan Slover and Lindsey Powers, had their own ideas of what they wanted to bring to the mix and not one of us was disappointed. How we communicate in all the different ways and how we can connect and communicate with the Unknown and the Unseen world around us is no longer an option.
What will we explore in the future? Anything and everything we can get our hands on and wrap our minds around. The only guarantee is that it will NEVER be what we think it's going to be and every one of us will be left wondering for more.
Come on along! I think this is going to be a real joy ride!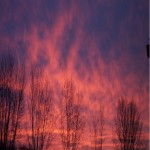 Miracles 4 You