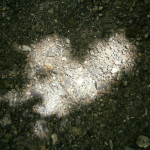 Making Miracles Happen in Song
Listen to Whitney Houston and Mariah Carey sing on making miracles happen "When You Believe."
https://www.youtube.com/watch?v=eAM2-hg7xJs
I watched a Penn State game recently and found I wasn't believing they'd win the game. After the team proved me wrong, a commentator announced that that's why the team won – because they never stop believing. Lesson learned.
I know it's in my heart in a far stronger and more meaningful way than before I watched this 3 hour game and stopped believing. And I also appreciate the mundane experiences that teach me vital moments in life lessons that make my life more.
Join me! Making miracles happen in song. The way Whitney and Mariah sing it – that's how it's done. Do it. Believe. Make miracles happen in your life.
Onward and upward!