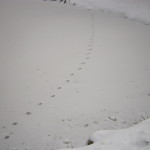 Antibiotics Allergy Link
Allergies were almost unheard of in my childhood. Today it's epidemic and deadly. Is there an antibiotics allergy link? Dr. Martin Blaser thinks so. Antibiotics impeded the development of the immune system in children. He's reversing it! Now this doctor at NYU has found a link to allergies from antibiotics. AND:  he thinks he's found a way to introduce what was missing in the development of the immune system because of the antibiotics. No more allergies!
http://news.yahoo.com/dr–martin-blaser-researches-link-between-food-allergies-in-children-and-antibiotics-111302595.html
"It's not nice to fool Mother Nature!" With the antibiotics allergy link, it's not nice for us!
Let's be more careful in the future and work with "The Unseen" rather than as if there were nothing beyond ourselves.
I'm glad someone's watching.