Westboro Baptist Church Ends Here. In LOVE!
I just came across a great idea that has helped me to stop the enemy in his tracks. LOVE. So I have come to understand that this element may have been missing in everyone's determination of what love is. Loving understanding. That could mean that Westboro Baptist Church ends here! In LOVE!
Loving Understanding
It's not about understanding as much as it is about love, but without the understanding there may not be any love possible. Of course, there's so much we just don't understand, but this is more about a feeling of understanding rather than an actual understanding of what someone is doing or saying.
If this concept is too hard to grasp, then perhaps we all are more into the mode of the Westboro Baptist Church feeling than the atmosphere of feeling loving understanding we need to defeat that misconception and rally together in peace. If we try, we can say we ROSE to the occasion. I LOVE roses!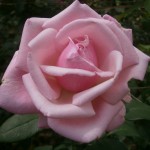 Westboro Baptist Church Ends Here! In LOVE!
So I say, again, let's love, L-O-V-E. And love all, not just those we feel like loving, but everyone who needs love. And that IS everyone. Yeah, even Westboro Baptist Church. Everyone needs LOVE. Let's get started. Living in an atmosphere of loving understanding is far more enjoyable, I have found, than in thinking revenge or responding with like-minded taunts or trying to overcome the reprehensible party who is irritating you so successfully. I have found that I can live in peace in spite of the taunts and that alone is heaven scent. Peace.
Read the article that inspired this gush of love and begin your journey with L-O-V-E!
And a little child shall lead them. We need more of that, too!
http://news.yahoo.com/blogs/the-upbeat/girl-westboro-lemonade-stand-140819768.html