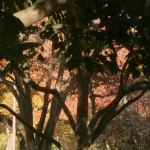 Healthy Breastfeeding
Now that's what I'm talking about! Healthy Breastfeeding.
Let's get back to where we belong — feeding our babies the way God (nature) intended.
Thank you, Olivia Wilde, for reaching so many confused, disenfranchised women and for helping the world to once again embrace the beauty of what is totally natural and normal.
 https://www.yahoo.com/health/olivia-wildes-breastfeeding-photo-causes-a-stir-93893024387.html
Breastfeeding is the healthiest way to feed babies. It's also a great way to naturally get back into shape after delivering a baby. Great symbiotic relationship. More relationships should be like this. Healthier world. Thank you Olivia!
I see a new healthy world on the horizon!
Healthy Happy Breastfeeding!