BOSTON BOMBING
FREE COPIES OF GOD SPEAKS
I wrote this on Jeff Bauman Jr.'s support page:
Gloria Slater
Jeff, you and all the other wounded in Boston have our prayers for the times when you are alone and really need someone. God is ALWAYS there with you and ready to answer your questions and give you a helping Hand. Literally. He did in my auto accident of 1997 and you can read about it in my book God Speaks. If you email me, I'll send you a copy free. God Bless you in the coming months and for the ways you'll help others with your tragedy. Thank you for your courageous heart. Find it on my fan page and on amazon. Gloria
GOD IS ALWAYS THERE — ALWAYS
It is the single most important thing I learned after my accident. God is ALWAYS there for each and every one of us in every way beyond what we can comprehend. He helped from getting a lawyer to a doctor who believed I needed an MRI to making me fast when a medication could have severely compromised my life. I was like a little baby that had no understanding of what I needed and God was there EVERY STEP OF THE WAY when no one else was there.
Boston Bombing
In the Boston bombing and the long aftermath, which is going to be much harder at times than the moments it took to transform lives in that single moment, people will have moments, hours and days of slumps when they will feel the full impact of what happened. Then you just turn to God and listen to Him and you will have the peace and love you so sorely need. What no one else can give. Let God give you solace. Every person has been impacted to some degree. He is here, right now, in this moment, to comfort you, speak to you and help you with what you need. Literally. Just stop. Listen. Wait. You will feel Him. You will hear Him. You will know Him.
I will make copies of God Speaks available free to those who want it. Just email me gloriaslater3@yahoo.com. I'm checking into making downloads available on my website at gloriaslater.com
C U THERE!!!
God Bless You!  <3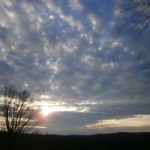 Gloria